How to install a font to iOS Deveice
*** Problem with iOS/iPadOS 14 ***
In iOS/iPadOS 14, applications that use custom fonts need to be updated. These apps must be built with "Use installed fonts" privilege. Please ask the developer to update it.
1.Send a .mobileconfig file to your iPhone/iPad by email.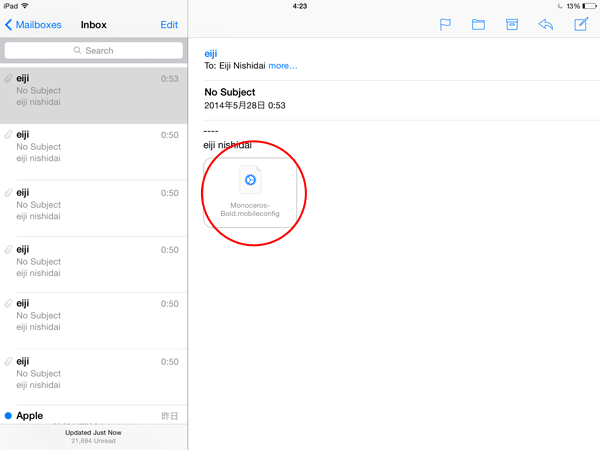 2.Open mobileconfig file and Tap Install Button.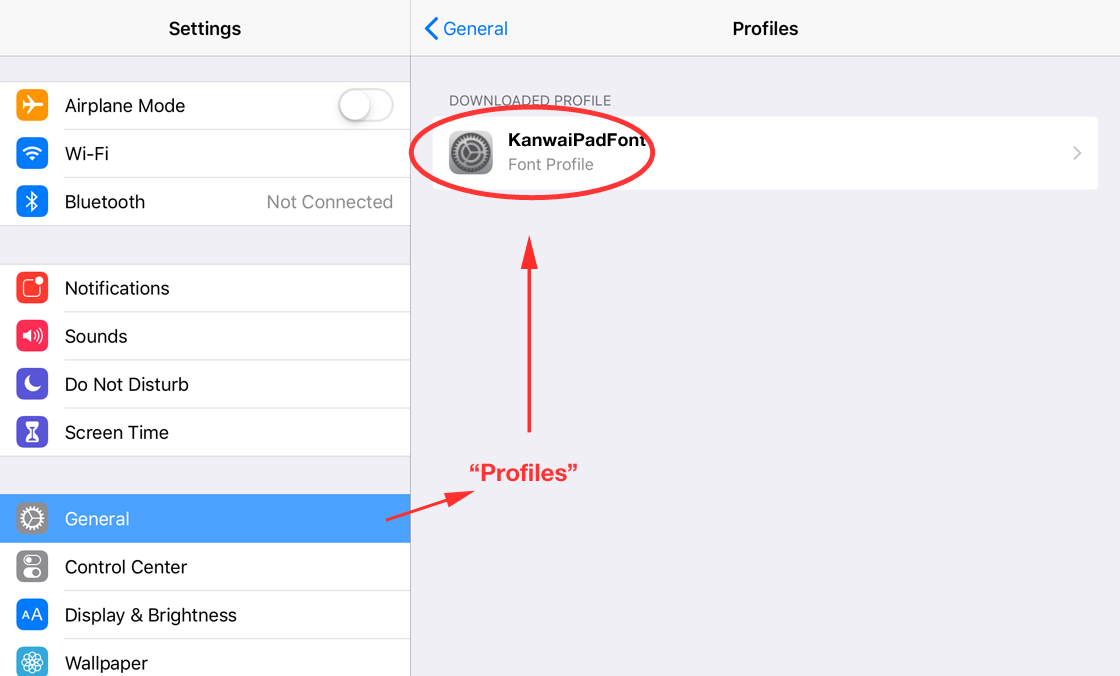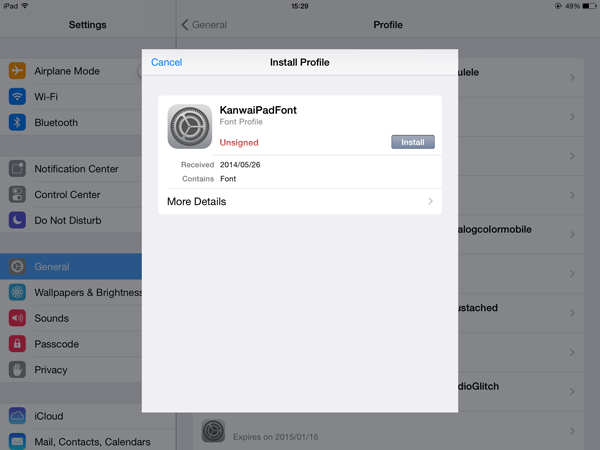 3. Close (e.g. Pages) App If it run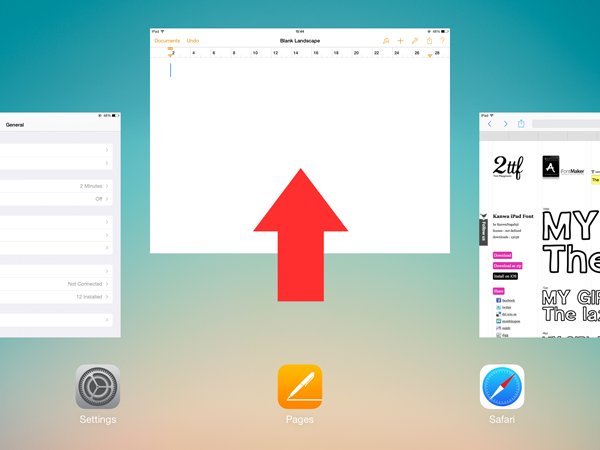 4.Open "Pages" again and Choose your font.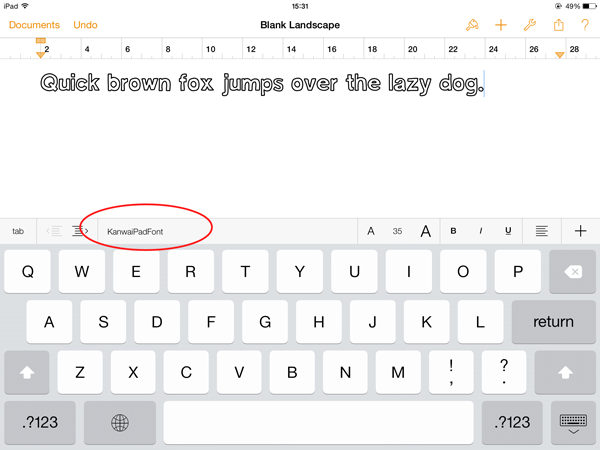 Have fun!
5.To uninstall your font, Go "iOS Settings > General > Profiles"
---
Privacy Policy
What personal information do we collect from the people that visit our website or app?
We do not collect information/data from visitors of our site.
Do we use 'cookies'?
Yes. Cookies are small files that a site or its service provider transfers to your computer's hard drive through your Web browser (if you allow) that enables the site's or service provider's systems to recognize your browser and capture and remember certain information. For instance, we use cookies to help us remember and process the items in your shopping cart. They are also used to help us understand your preferences based on previous or current site activity, which enables us to provide you with improved services. We also use cookies to help us compile aggregate data about site traffic and site interaction so that we can offer better site experiences and tools in the future.

We use cookies to:
• Keep track of advertisements.
• Compile aggregate data about site traffic and site interactions in order to offer better site experiences and tools in the future. We may also use trusted third party services that track this information on our behalf.

You can choose to have your computer warn you each time a cookie is being sent, or you can choose to turn off all cookies. You do this through your browser (like Internet Explorer) settings. Each browser is a little different, so look at your browser's Help menu to learn the correct way to modify your cookies.
Third Party Disclosure
We do not sell, trade, or otherwise transfer to outside parties your personally identifiable information.
Google
Google's advertising requirements can be summed up by Google's Advertising Principles. They are put in place to provide a positive experience for users. https://support.google.com/adwordspolicy/answer/1316548?hl=en

We use Google AdSense Advertising on our website.

Google, as a third party vendor, uses cookies to serve ads on our site. Google's use of the DART cookie enables it to serve ads to our users based on their visit to our site and other sites on the Internet. Users may opt out of the use of the DART cookie by visiting the Google ad and content network privacy policy.

We have implemented the following:
• Remarketing with Google AdSense

We along with third-party vendors, such as Google use first-party cookies (such as the Google Analytics cookies) and third-party cookies (such as the DoubleClick cookie) or other third-party identifiers together to compile data regarding user interactions with ad impressions, and other ad service functions as they relate to our website.

Opting out:
Users can set preferences for how Google advertises to you using the Google Ad Settings page. Alternatively, you can opt out by visiting the Network Advertising initiative opt out page or permanently using the Google Analytics Opt Out Browser add on.


Last Edited on 2016-01-25